Cute Baby Bunny Hat Crochet: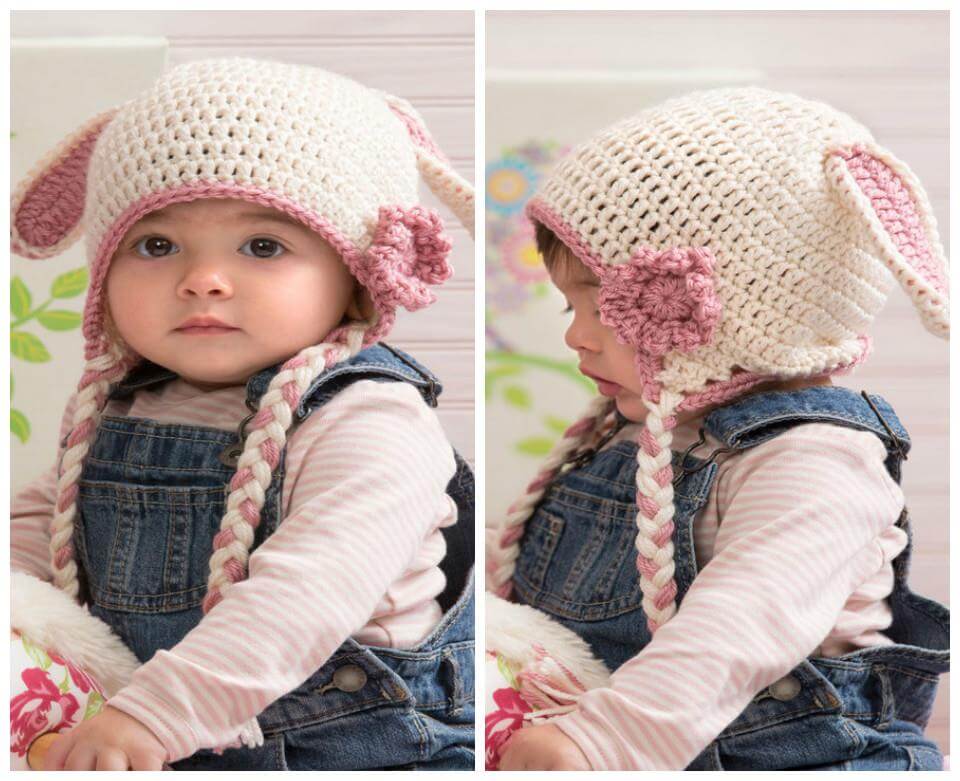 Want a comfy winter baby hat that should cover the baby's ear too? This given hat sample would be rocking, inspired of a bunny! The matching braids and a crochet flower grace it up to peak! DIY Free Pattern and Guide Here
redheart
DIY Friendly Frog Crochet Baby Hats: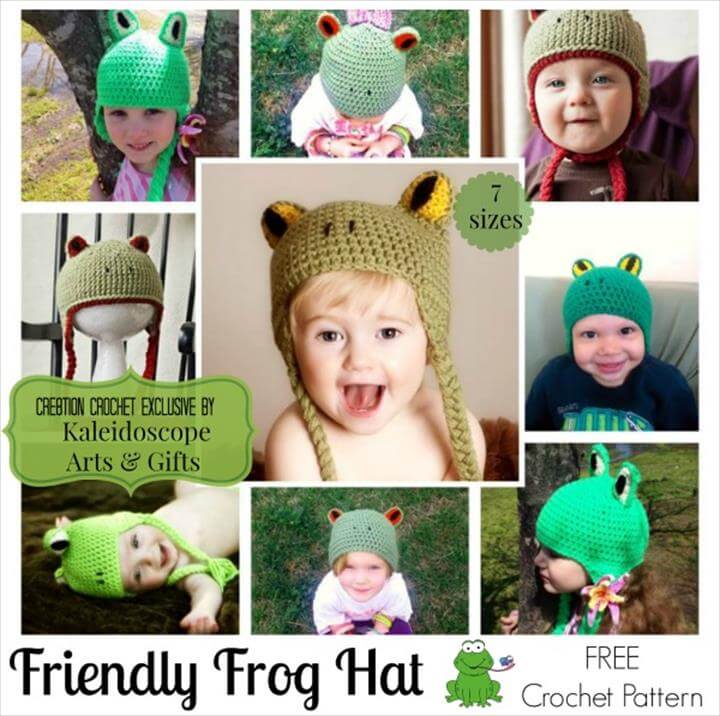 For strongly cute winter looks of you baby, this friendly frog hat will also rock! Choose from the given extra smart 7 samples and crochet your favorite one at home! Here is Complete Free Pattern For it cre8tioncrochet
Adorable Baby Granny Hat: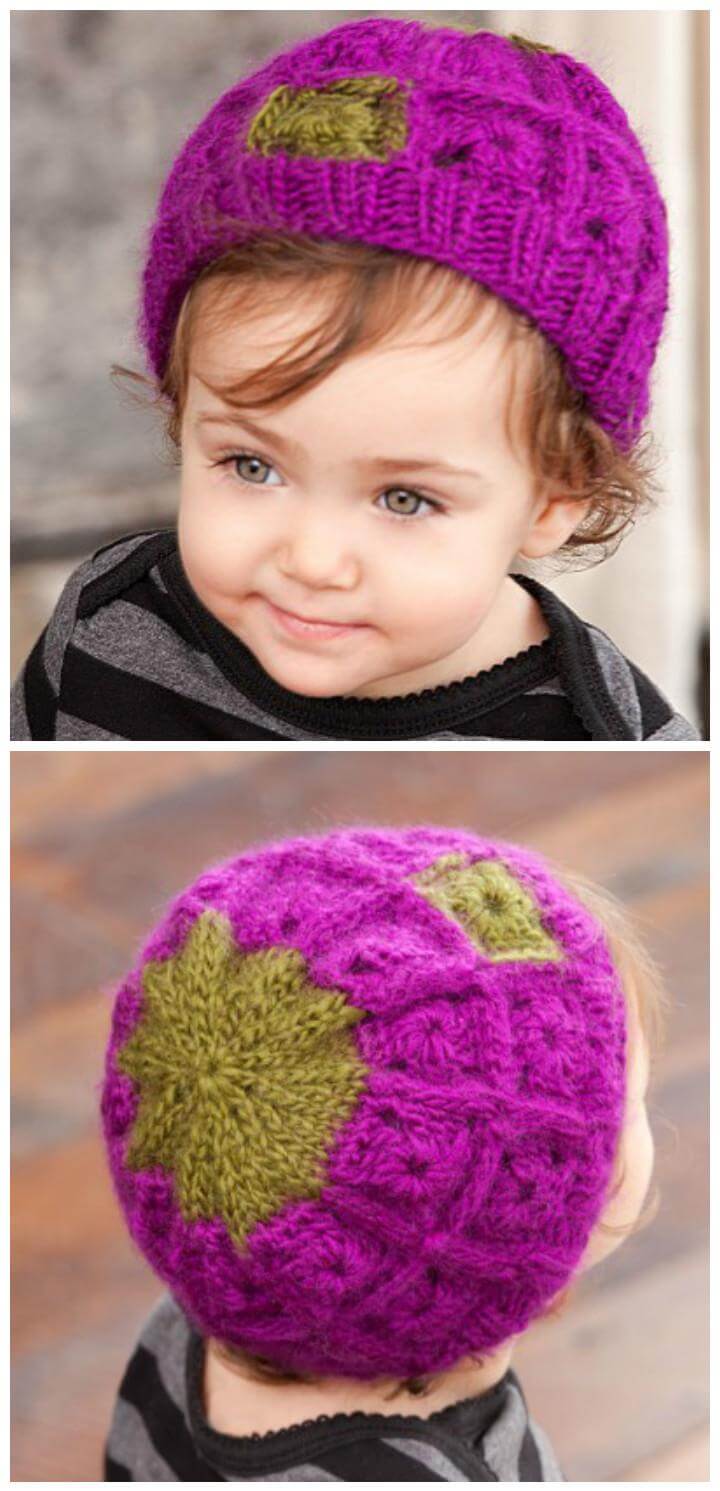 Adorable baby hat to make your baby look adorable! Will fit tight to your baby's head as a stylish winter warmer! A winter protective and stylish baby gift to make with your own hook! Free Guide and Pattern Here Via yarnspirations
Handsome Crochet Baby Sherlock Hat: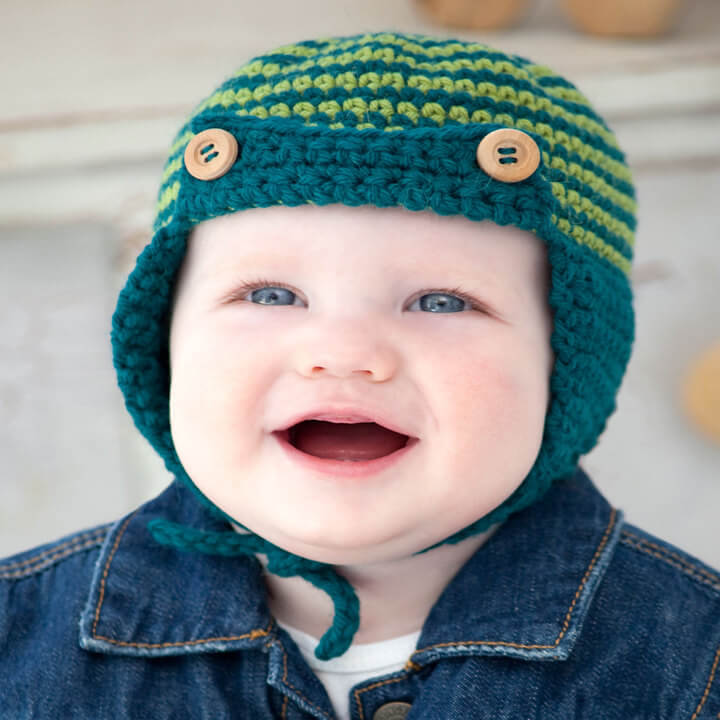 Want you baby look as smart as a Sherlock? This pretty Sherlock hat will all be a simple solution for it! Time to crochet it with your own hook, given free pattern will all help you to do so! Image and Pattern Credit to Redheart
Super Cute Baby Hat: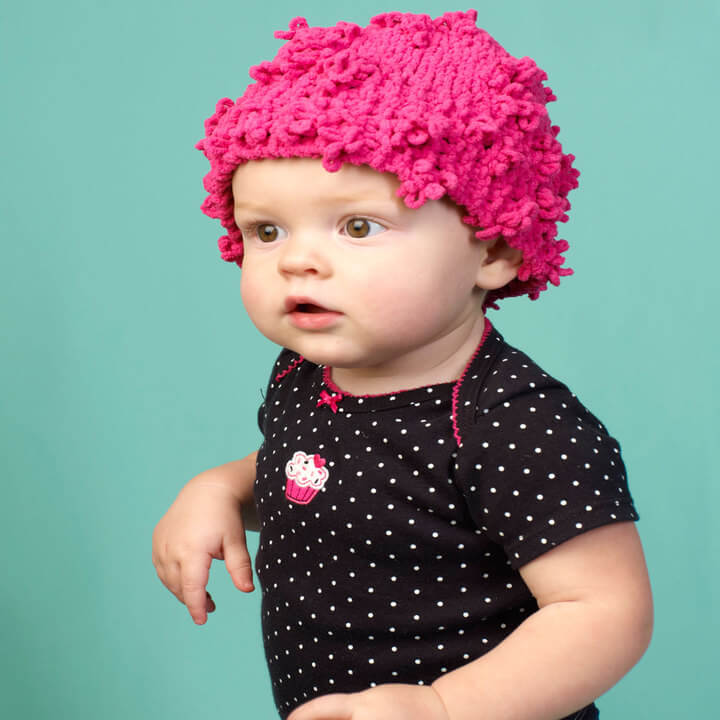 Adorable pink hat for daddy's girl!! Earn you baby's love through your knitting needles! Here loop texture is responsible for this hat to be Extraordinary! Knit it now using soft yarn!
Download Free Pattern Here Redheart
Adorable Baby Confection Hat: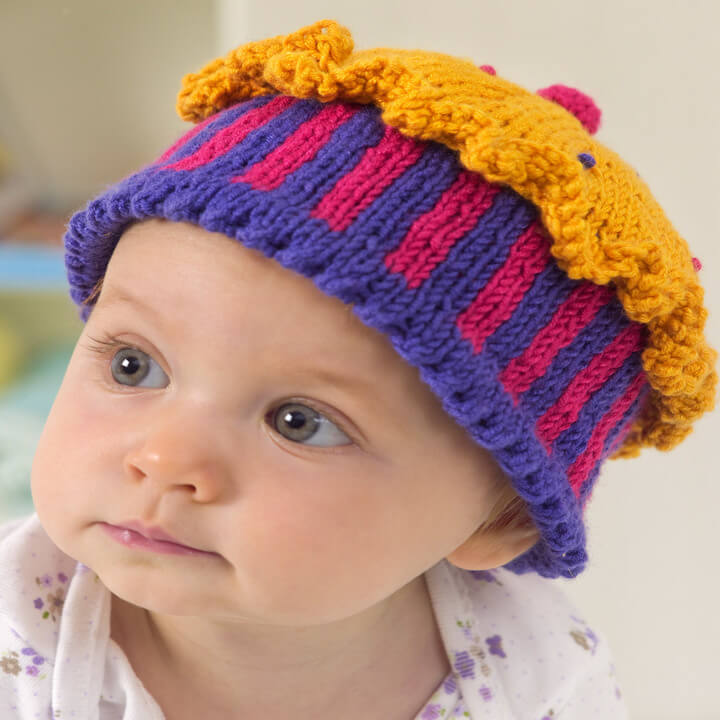 Another great baby hat to inspire your knitting needles! Knit it using multicolored bamboo yarn! Here yellow overlay to hat is the most special part of this hat project that beautifies the entire hat design! Full Pattern Here Via Redheart
Beautiful Baby Crochet Hat: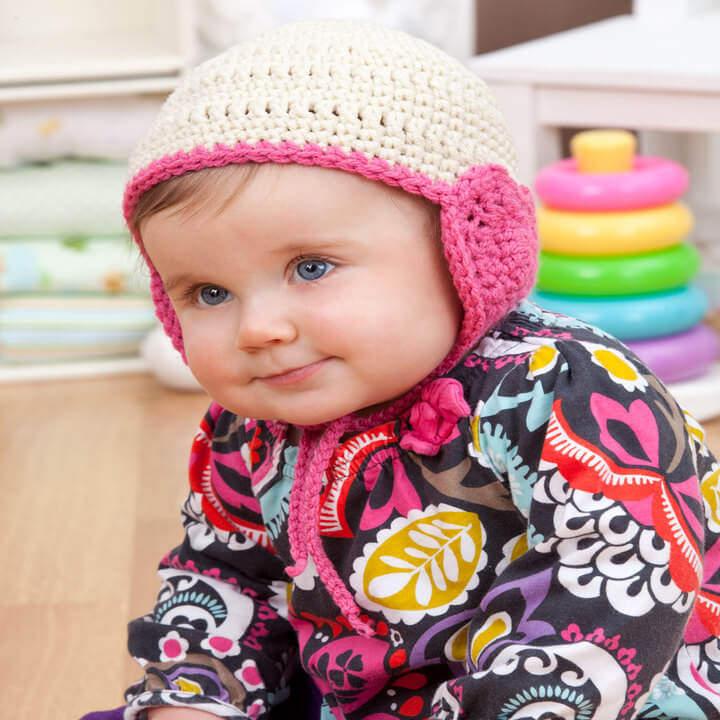 Babies are always beautiful, but a special dress up can make your baby look lovely more! So willing to make your baby's dress up more beautiful and special this winter? Involve this crochet hat also to baby's winter dress up! Don't forget to add the earflaps and braids! Image and Pattern Credit to Redheart
Cute Baby Crochet Elf Hat: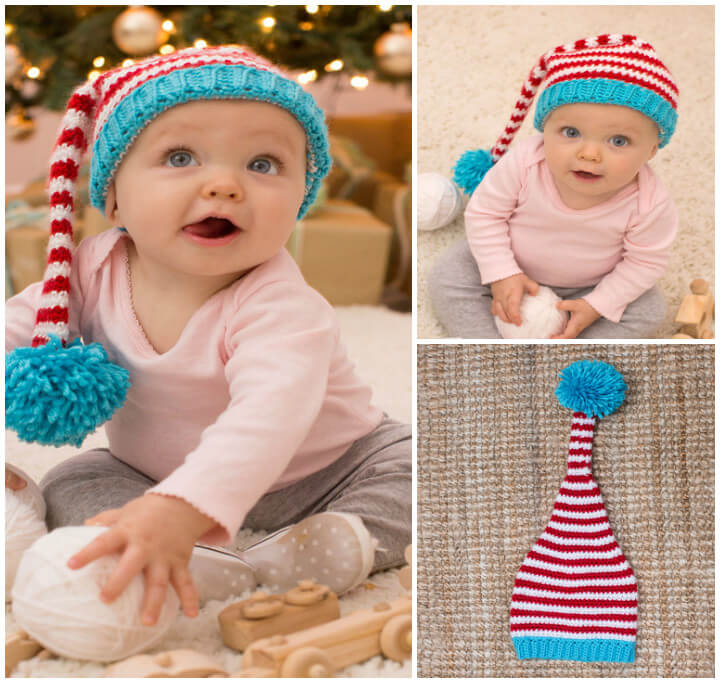 Gorgeous baby crochet elf hat with long tail that ends with a pom-pom! Will cozy up your baby in a cute style! Duplicate this hat if you want it next on your baby's head! For help Download Pattern Here for Free Redheart
Gorgeous Baby Panda Crochet Hat: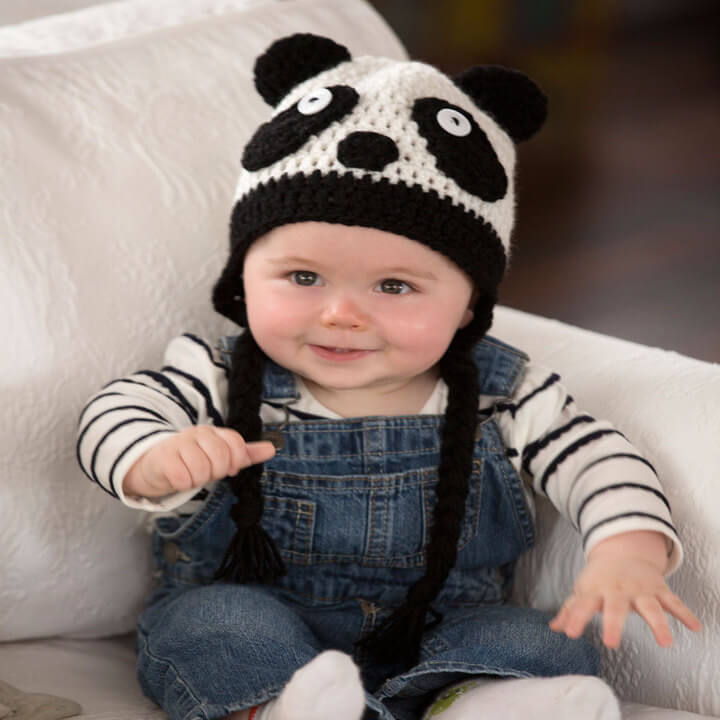 This panda hat must be a a part of your baby's wardrobe this winter! It will raise the cuteness of a baby to peak! Here white buttons make the eyes of the panda! Follow the free pattern to copy it! Image and Pattern Credit to Redheart
Crochet Darling Baby Hat: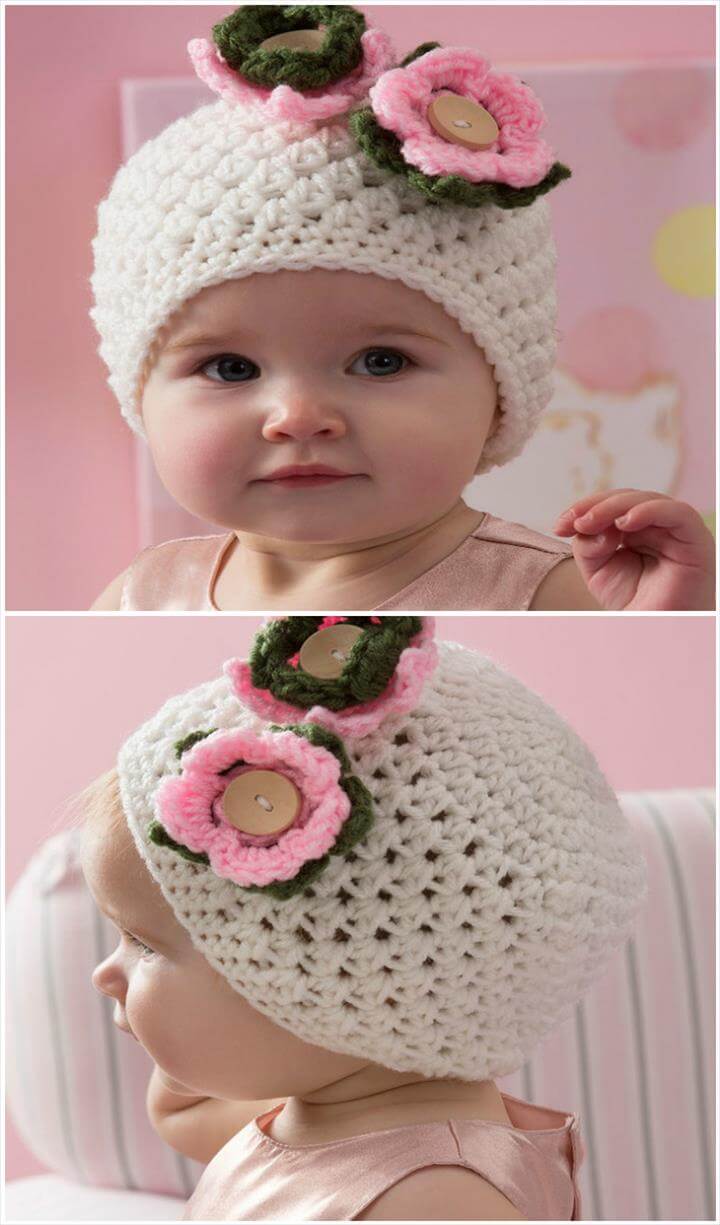 Going for a photo shoot of your baby? Make you little princess wear this special hat, will grace here amazingly for some memorable photos! Here crochet flowers with buttons in the center, are everything about the cuteness of the hat! Download Free Pattern Here Redheart