Simple Wall Art Piece: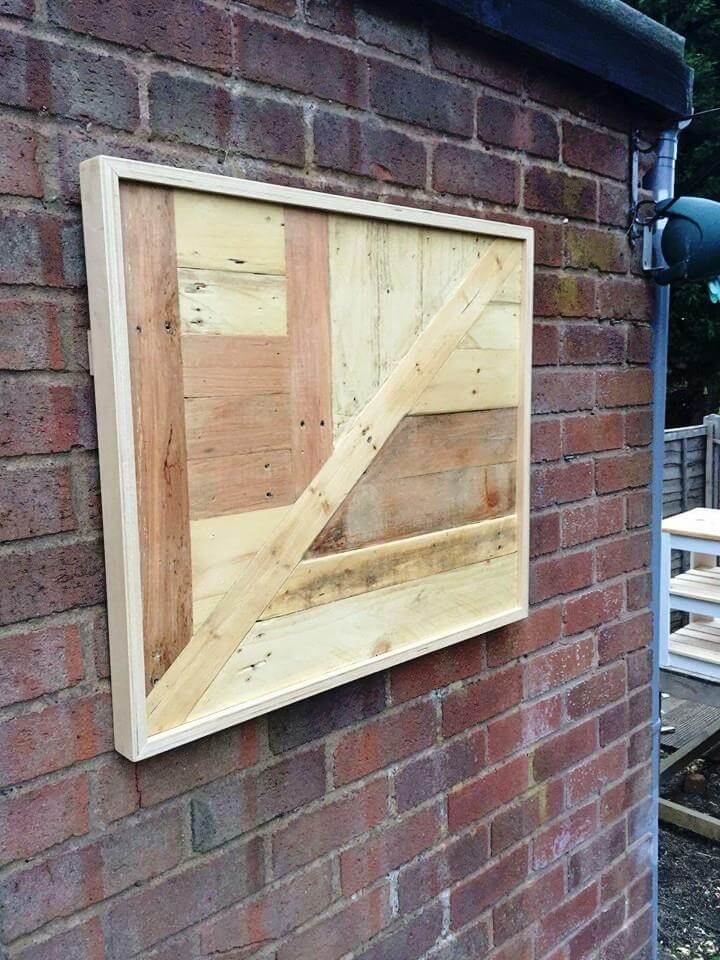 The pallet pieces of different sizes have been nailed together to shape up this wall art canvas to be filled with any of your favorite artistic items, images and words.
Another Decorative Piece: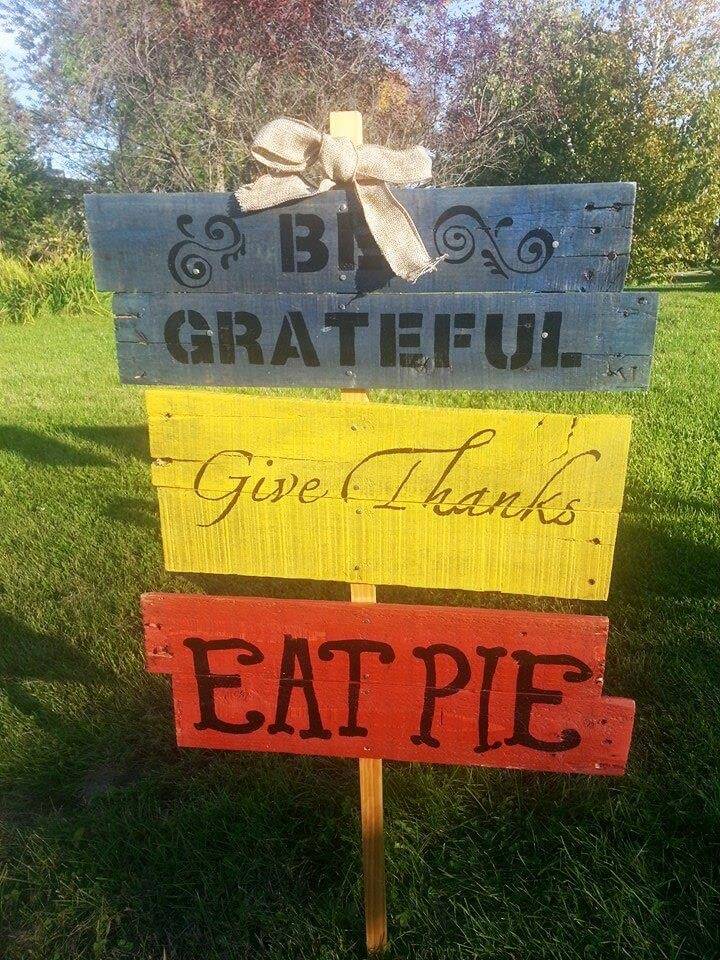 Wooden pallet slats have have been stacked on a single pallet support with three plates each stenciled with some fun words to make an interesting and inviting display in your garden spaces.
Pallet Terrace Furniture / Pallet Patio Furniture: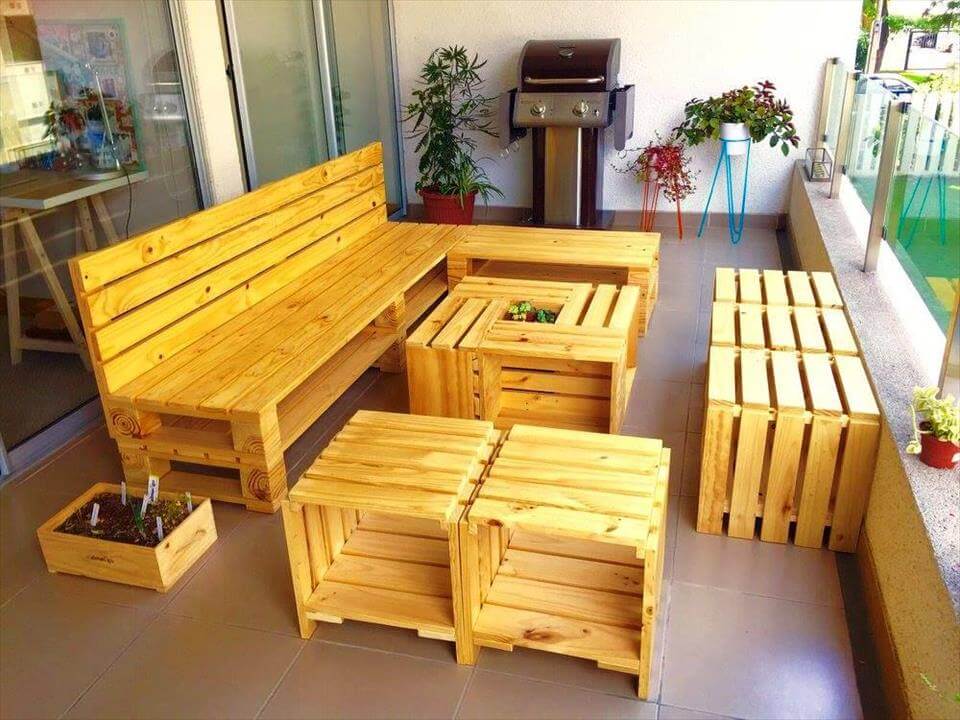 You can control yourself to utter the words WOW seeing this amazing seating set having a stylish sofa, a crate style DIY coffee table and the stool seats with a little planter box to truly dazzle your spaces at no cost.
Pallet Sofa / Pallet Corner Sofa / Pallet Daybed: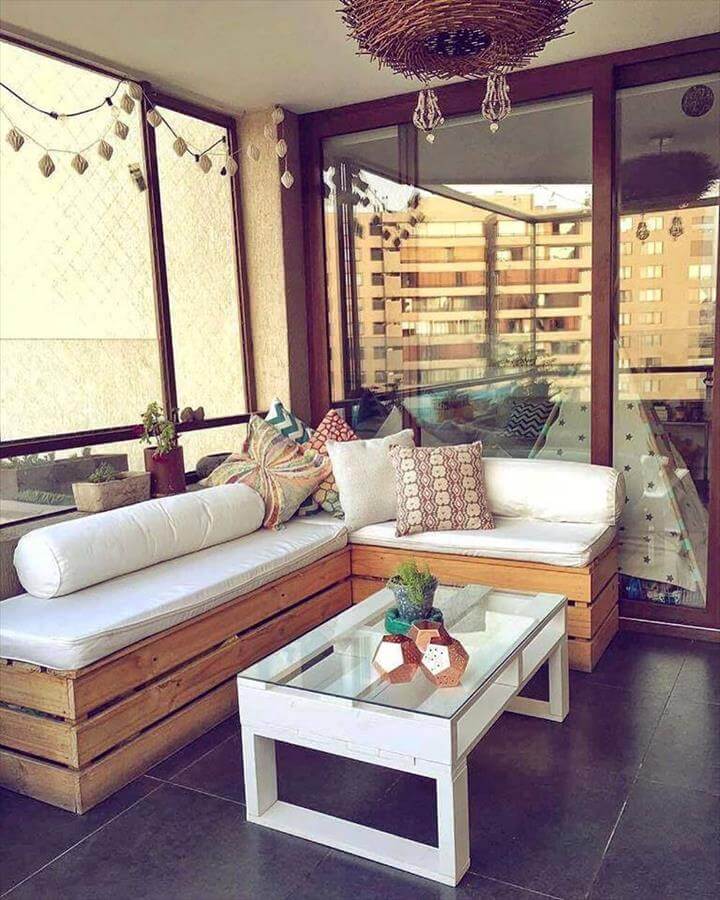 This seating set is no less than those sofa and coffee table pieces that you buy from the market at expensive prices but with pallets you can gain this beautifully designed seating at no cost.
Easy Pallet Sofa Set with Coffee Table: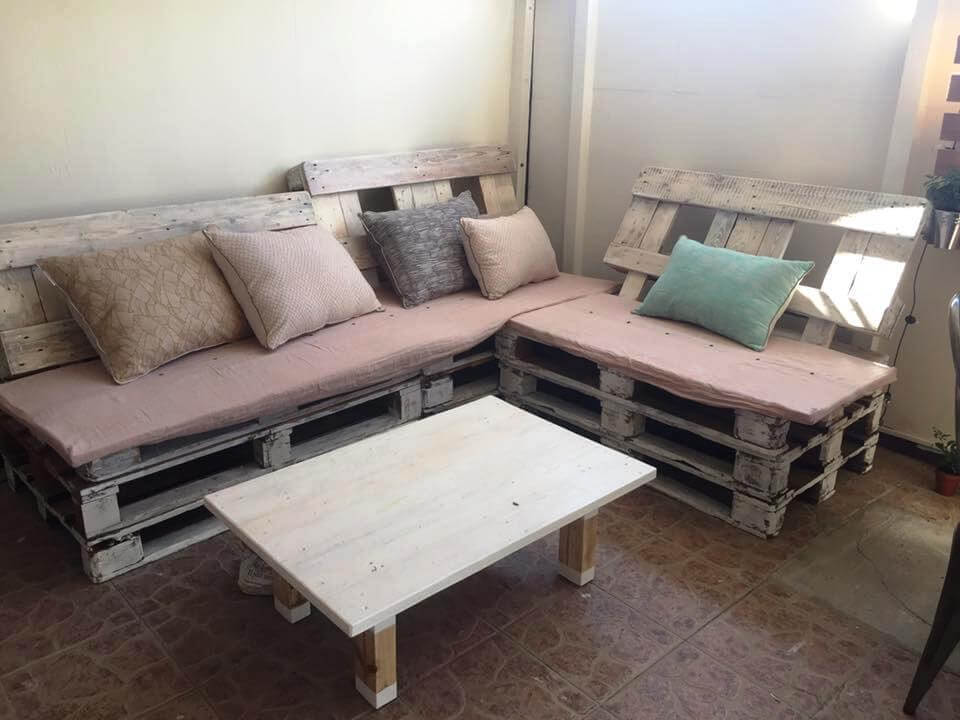 Layering the pallet skids on each other this pallet sofa has been installed and the coffee table is made from the neat stacking of slats together forming a board like top with thick pallet blocks used as the legs.
Cushioned Pallet Sofa with Coffee Table: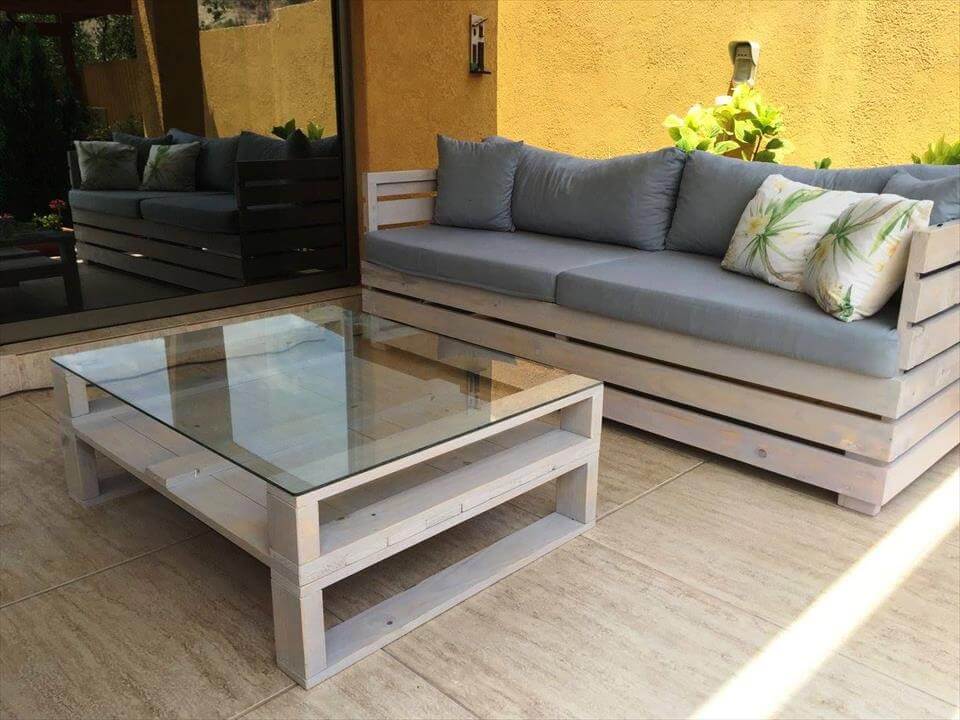 This lovely designed seating with a modern style sofa and the glass topped pallet coffee table are awesome pallet creations for those who love to go with the fashion flow and the grey stain adding more chic look to it.
Pallet Table / Dining Table: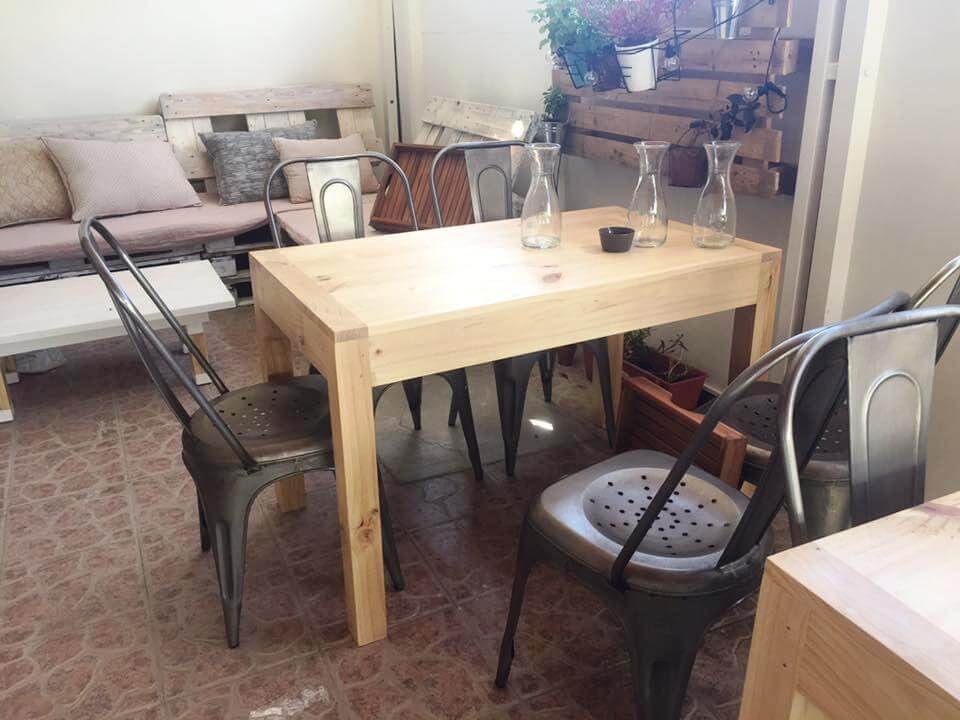 The dining table in this picture is like a little height form of a coffee table with a plain top and the four legs to fit especially in the compact and tiny spaces where there is not separate space for the dining rooms.
Pallet Stool: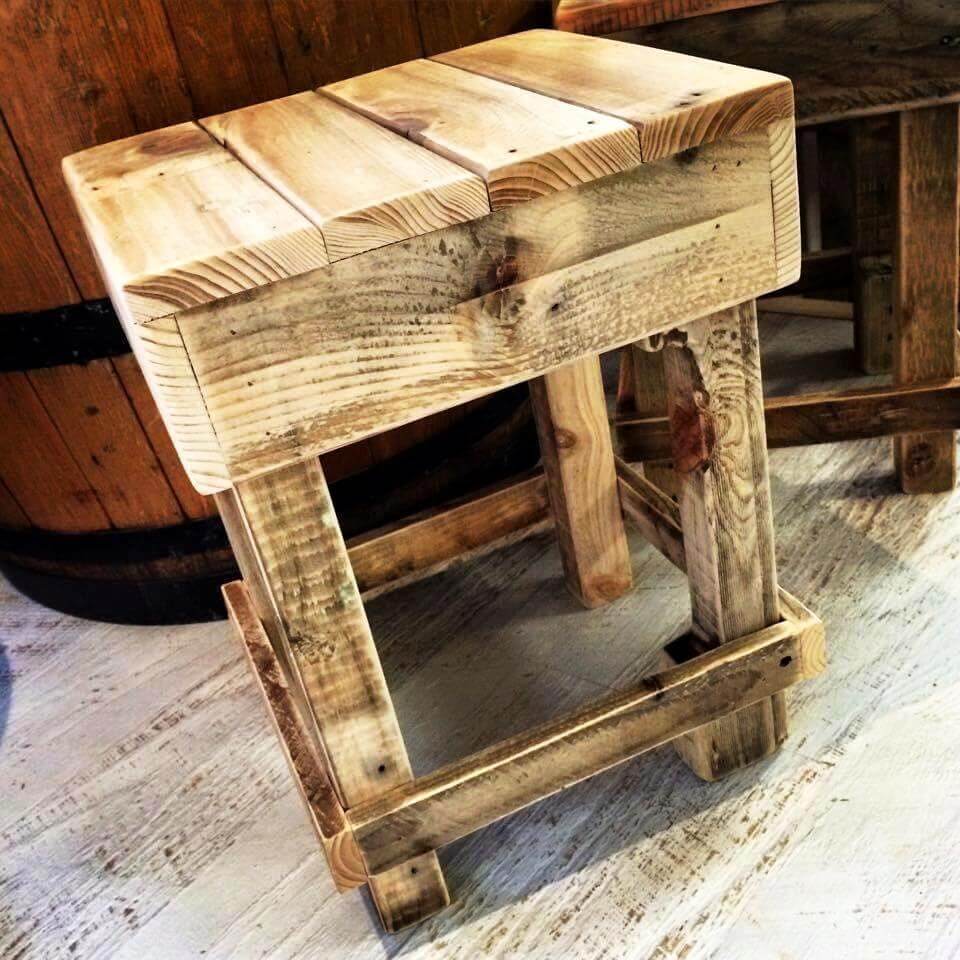 This tiny and cute stools has been easily achieved at home with the small size pallet pieces being nailed together to form the seat and the four legs with extra supporting brackets around.
Pallet Stools: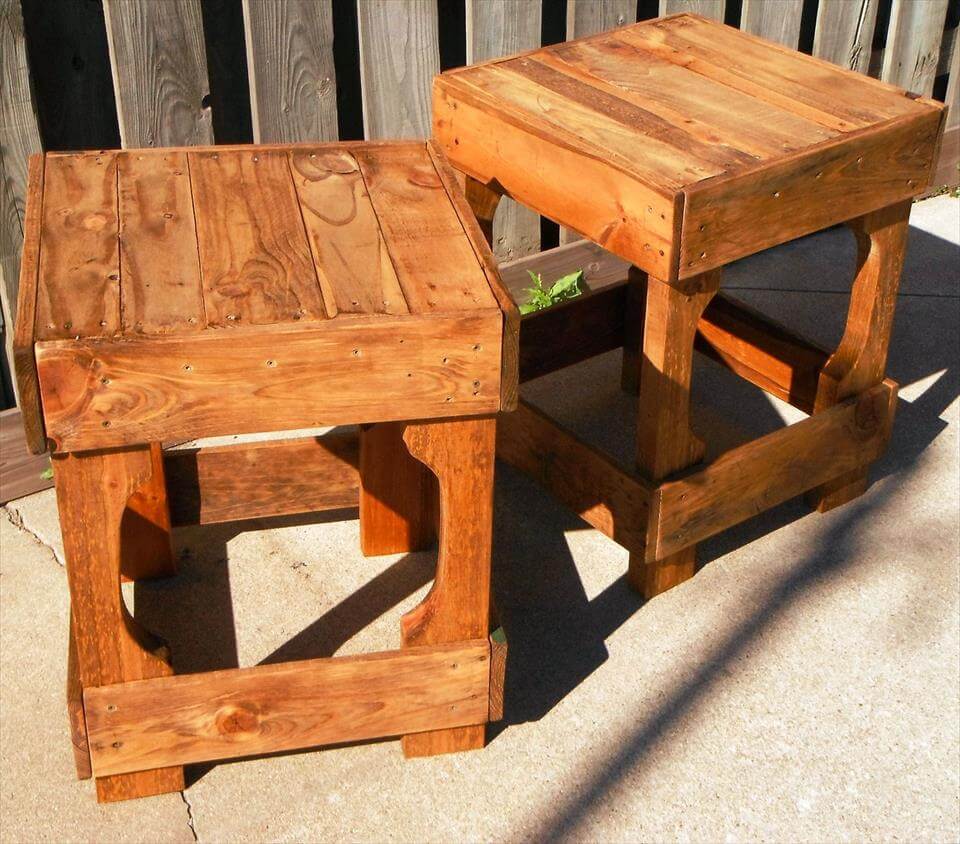 If you have a bar at home then you must make these stools to give the bar a complete fun look and using pallets these stools can be easily and instantly created at home with the nails and some stokers of the hammer.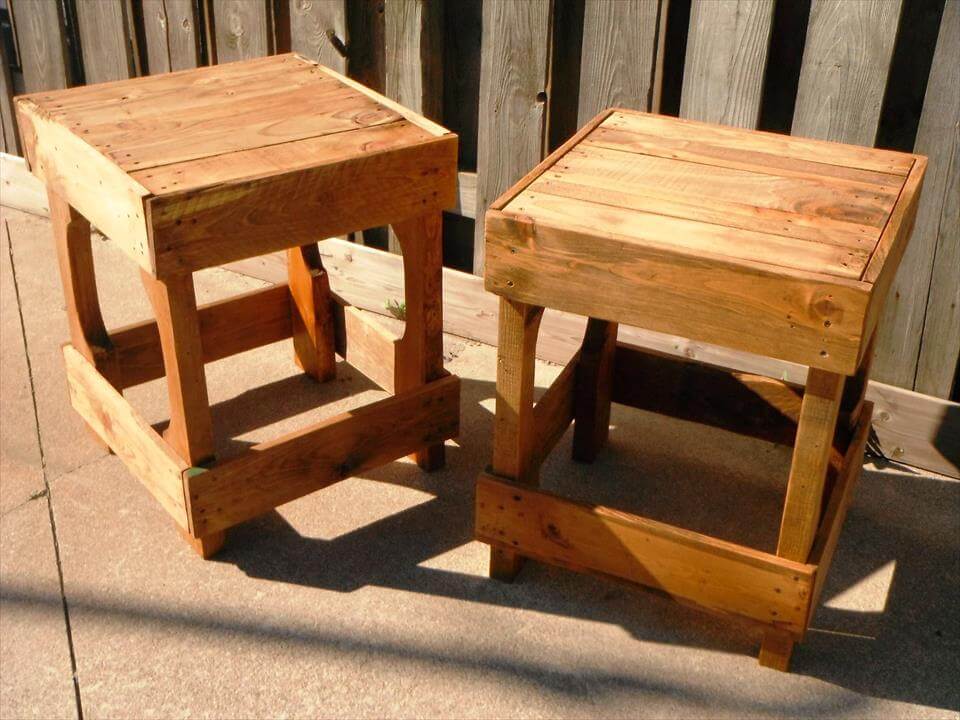 These adorable and cute mini stools have been made to look really rustic and natural in looks with the light brown stain finish after a well done sanding session.